What's that Smell?!
---
---
Smells! Aromas!  Perfumes!   What perfume did you wear on your wedding day?  Did you buy something new, or did you wear an old favourite?
On my wedding day, 25 years ago, I wore Anais Anais, by Cacherel, which was one of my favourites at the time.  My girlfriends bought me a set with the bath foam, the body lotion, the anti perspirant, the perfume…   I used the lot.  I must have smelled like Boots the Chemist!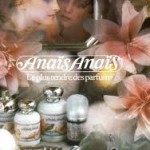 Is anyone wearing Clive Christian No 1 for their wedding day?  No?  But it is in a Baccarat Crystal bottle, with an 18 carat gold collar around the top…  and only 10 bottles have ever been made!  True, it costs a cool $215,000 …   around £107,000.  Form an orderly queue, ladies…..