You Only Live Once?
---
---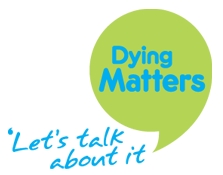 Wrong!  You only DIE once!!  #YODO as the Dying Matters Awareness folk call it – and this is the theme for their Awareness Week in May this year.
Peaches Geldof has been on my mind a lot… I doubt somehow that she had made her final wishes known. We assume that making our arrangements is for the elderly.   We can see from her tragic death at just 25 that that isn't the case.
Who knows YOUR final wishes? Do you? What are they? Funeral? Cremation? Dressed in your best suit or as naked as the day you were born? Oak or Wicker? An organist and hymns or a big brass band? A black coach and horses or everyone dressed in orange and a balloon release? Who will take care of your children?  Who would you like to have that handbag you almost mortgaged your soul buy?
What do you want?  Write it down somewhere, then  TELL someone so they don't have to guess later!!